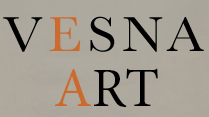 Living in Healdsburg for the past 28 years,
surrounded by great natural beauty, I became
fascinated by trees, leaves and branches
- their shape, color and texture.
Willow branches are the backbone of my
new work, bronze wire plays within this constraint.
The parchment fills the void within the lines with
texture and the shellac tightens the parchment
and adds color and transparency. The combination of organic materials allows me to create intuitively.
Nature is a wonderful teacher and a constant inspiration.